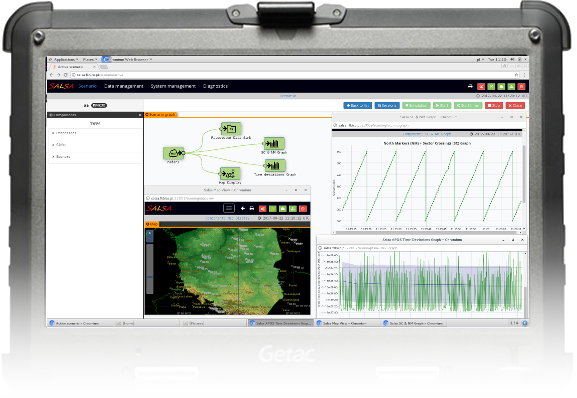 The Filbico Radar ASTERIX Analyzer 2nd edition (RAXA2) with SALSA software (Scalable Asterix Listener, Simulator and Analyzer) is a modern toolset to radar data testing and evaluation. The solution is dedicated to civil and military air traffic management systems as well as military air surveillance systems.
Radar data processing and presentation
Automated radar detection and configuration
Automated and manual scenario configuration (receive, recording, presentation etc.)
ASTERIX data graphical and tabular presentation
Radar data, ADSB, MLAT (all including Mode S) and weather data analysis and presentation
Radar sensor performance analysis (probability of target position detection)
Surveillance data received in ASTERIX protocol presentation (icons, labels)
Monoradar service messages processing (north marker's, sector crossing's etc.)
Mode S data processing (GICB and Extended Squitter registers)
Plots, tracks, strobes presentation and labels configuration
Online and offline data processing and filtration
Presented tracks, plots, strobes and radar sources colors adjustment
Statistical data concerning received tracks, plots, strobes data presentation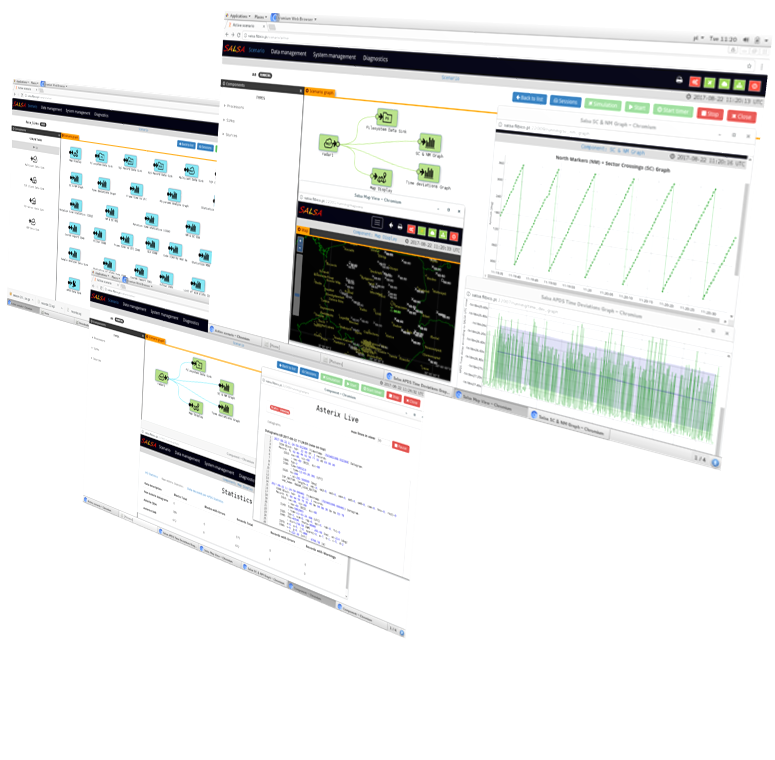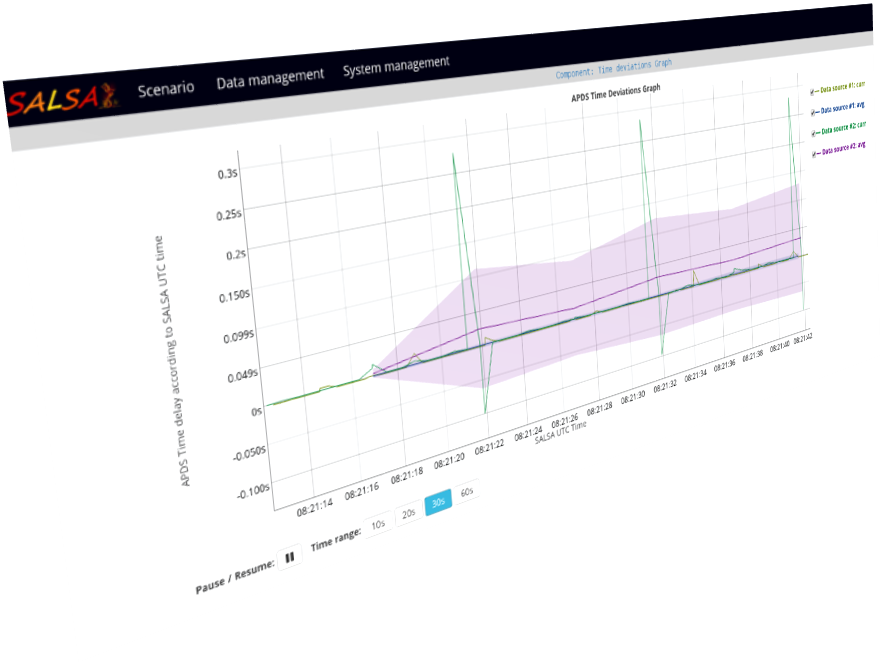 Radar data monitoring, analysis
Modern and flexible open component architecture (source, processor, sink components)

ASTERIX data conversion between categories and formats

ASTERIX version editor and new categories creator (including backup/restore)

ASTERIX analysers
- many components provided out of the box
- editor for creating new analyzers (components)

Rich in statistical reports, analyses and graph generation
Simulator
Simulated trajectories graphical editor

Customizable ASTERIX output

Realtime modification of simulated aircraft parameters

Surveillance data in the form of targets, monitoring messages (north marker's, sector crossing's) etc.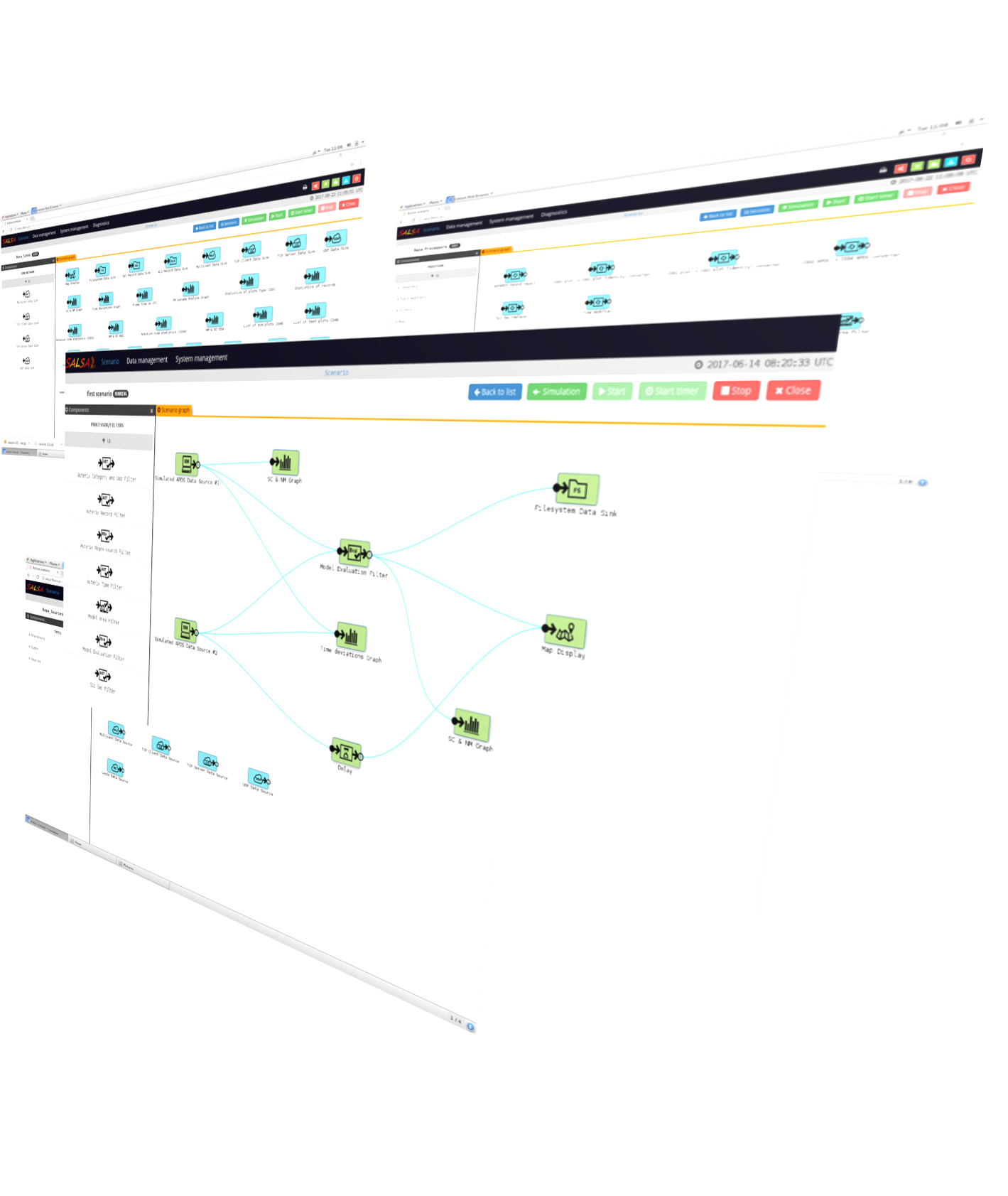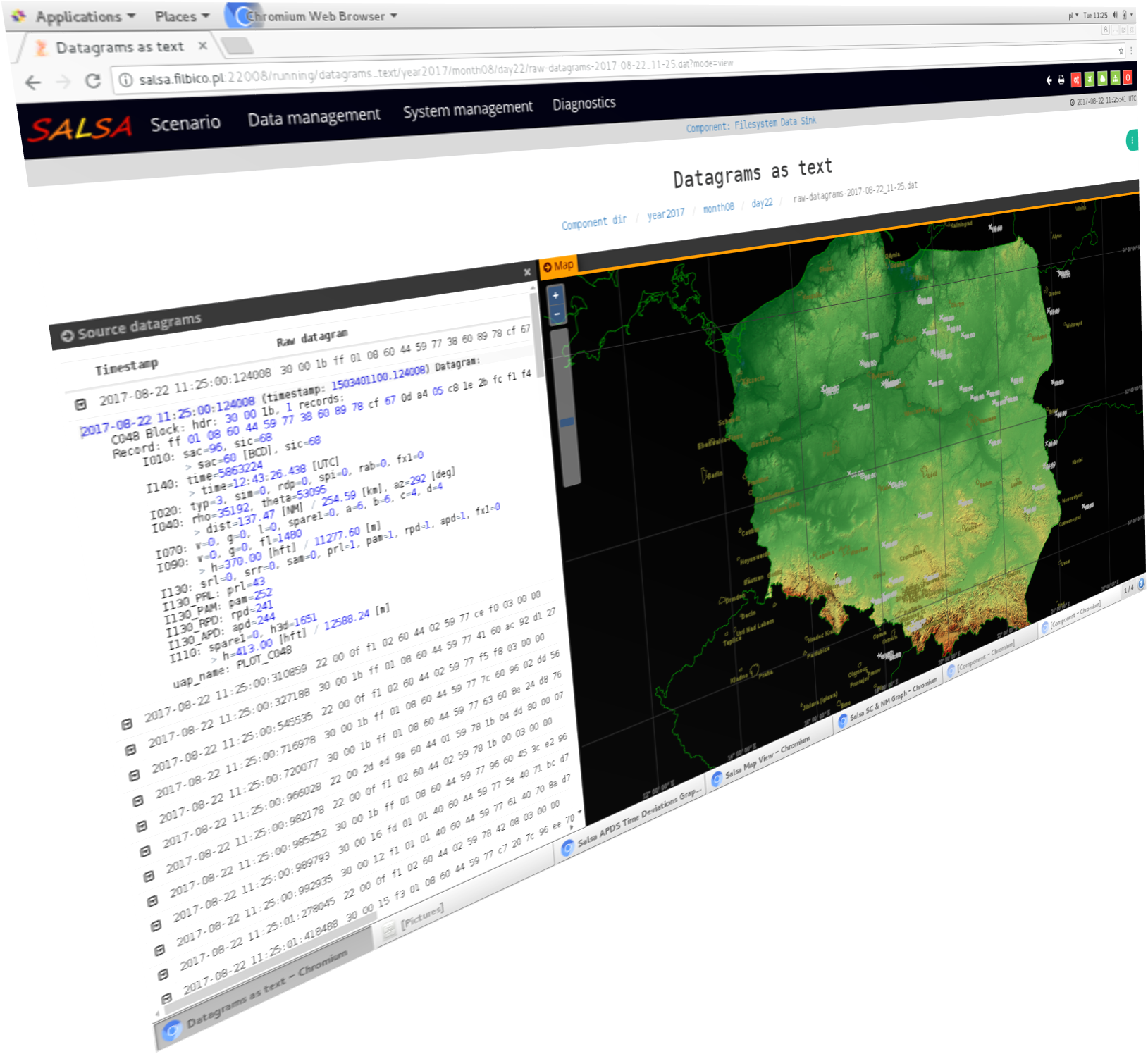 Map background
Import and presentation of vector and raster map data

Supporting tools
- cursor coordinates display and distance measurement
- map layers display and description configuration
- map operations (scroll-in, scroll-out, zoom-in, zoom-out etc.)
Record and replay
Independent recording/replay of multiple data sources/streams

Simultaneous recording and presentation of currently received data

Graphical and tabular presentation

Import/export from/to external formats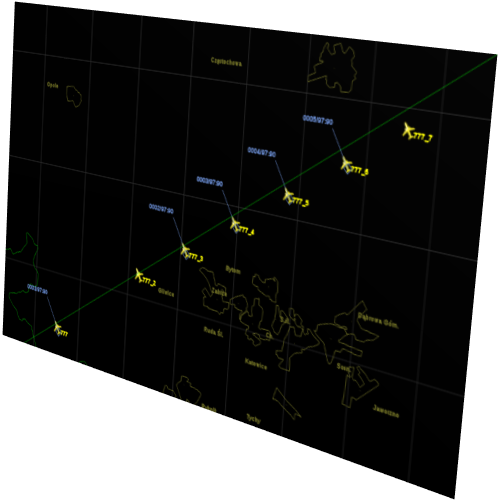 INTERFACES
RS-232/422 (x2)
Ethernet 10/100/1000Base-T (x2)
Ethernet IEEE 802.3ab
PROTOCOLS
RFC768 UDP
HDLC FRAME
HDLC LAPB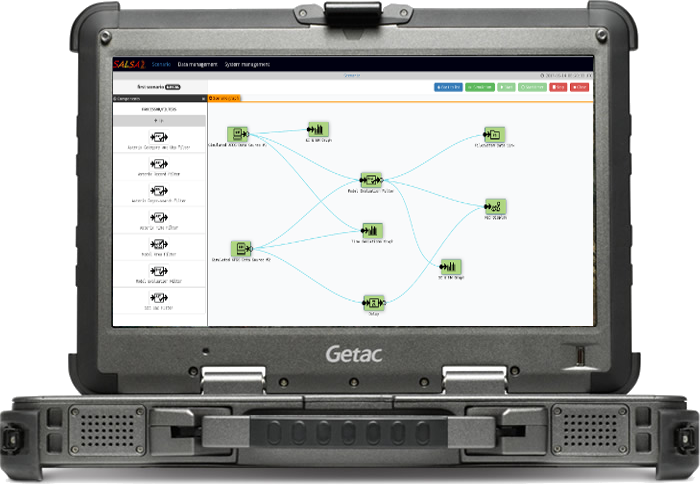 TECHNICAL PARAMETERS
SOFTWARE ENVIRONMENT
CENTOS 7 OPERATING SYSTEM
DELIVERY
COMPUTER WITH INSTALLED OPERATING SYSTEM AND SALSA SOFTWARE
SOFTWARE LICENSE
DVD (recovery)
HARDWARE
GETAC X500-G2-Basic_XB7SZ5CSEDXX WITH :
- procesor Intel® i7-4810MQ
- HDD OPAL 2.0 512GB SSD

FILBICO sp. z o.o.
ul. Prymasa S. Wyszyńskiego 7
05-220 Zielonka, Polska
---
---
---
---
---
---
---
---