Visual ADatP-3 editor
FAMA ME
FAMA FORMS
creation, editing and preview of ADatP-3 reports and orders with customized interface forms. Layout and information contents of ADatP-3 forms follow the structure of each document type. They result from business analysis, thus there is no need for the detailed knowledge of AdatP-3 format or field patterns on the user side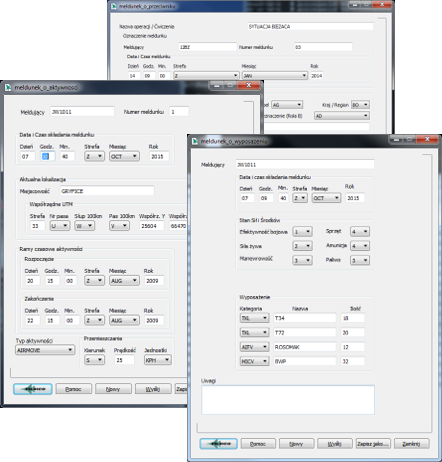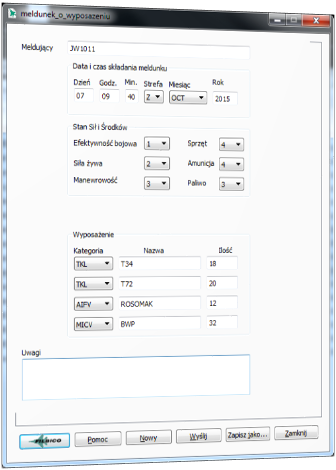 Main features
Intuitive user interface
Low-end hardware required: PC, laptop, palmtop
Personalized default profile
ADatP-3 b11 conformant messages
Interactive message export
Easy customization of default profiles
Integration with other application
Applications
ADatP-3 form ensures interoperability between any message exchanging components due to:
- Application of the NATO standards
- Ease of distribution
- Rich library of specialized forms
- Potentially automated interpretation of reports
- Potential integration with other application.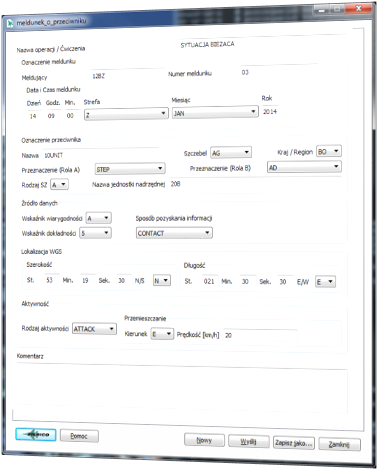 FAMA ME
FAMA ME facilitates creation, editing and preview of ADatP-3 electronic reports and orders with digital maps background and military markings symbology.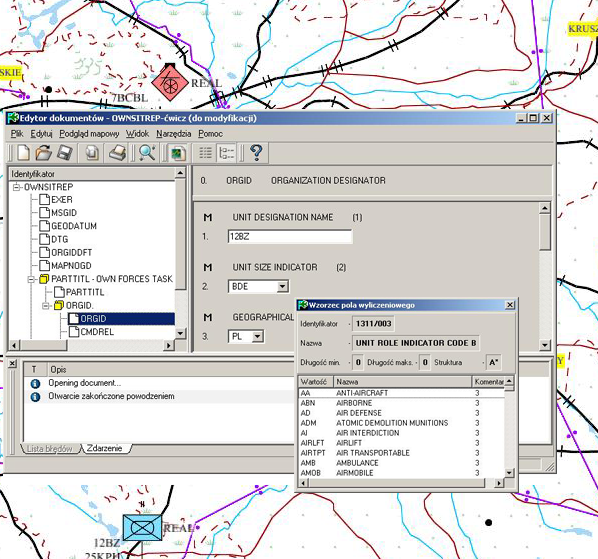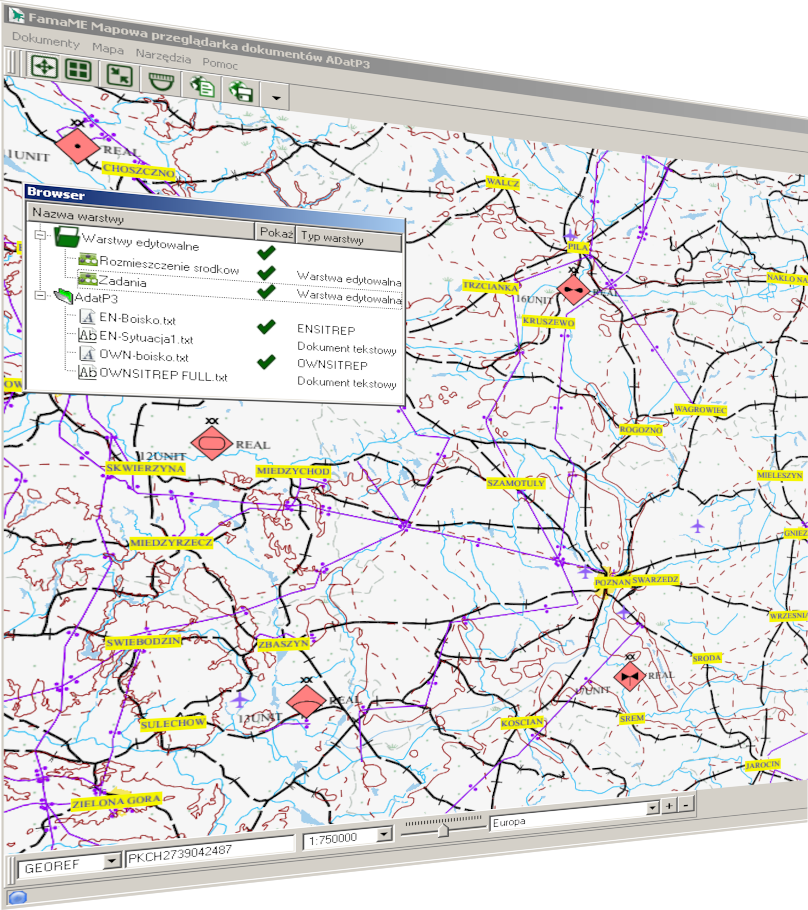 Main features
Automated map preview of documents
Local document repository
Visual edition of operational imgture
Geoprojections and geospatial analyses
Automated transformation of coordinates
GEOREF and MGRS reference systems
Import/export of operational imgture
Searching for geographical features
Searching for units and documents
Map-document visual interaction
Geospatial symbols for digital displays (GeoSym)
Directories of vector map features and attributes
(DIGEST)
APP-6A military marking symbols (STANAG 2019)
Several dozen digital formats eg. CADRG, DTED, VPF
Includes FAME PE
Requirements and Compatibility
MS Windows NT/2000/2003/XP/Vista/7, Linux
Does not require third-party GIS software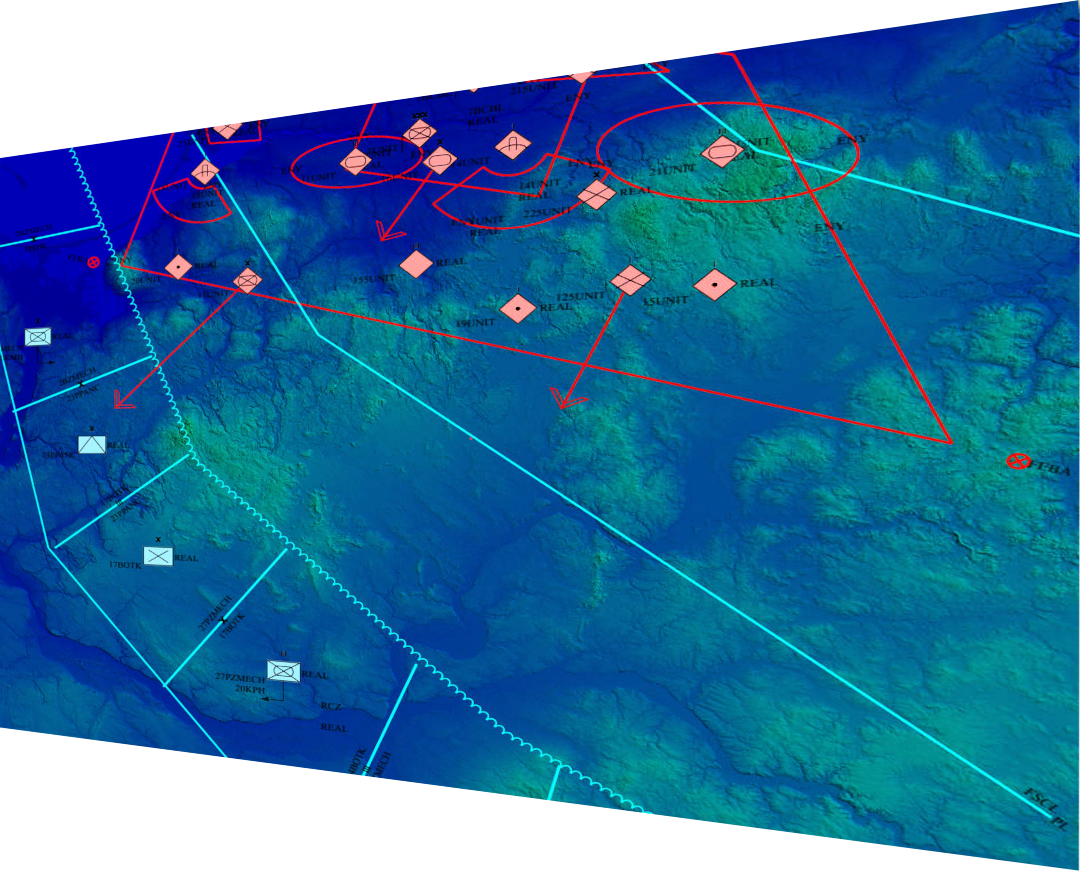 FAMA PE
FAMA PE enables creation, editing and preview of ADatP-3 electronic reports and orders on a standalone low-end terminal or workstation. FAMA PE facilitates focusing on the contents of an electronic document rather than on the details and complexity of ADatP-3 data transmission format.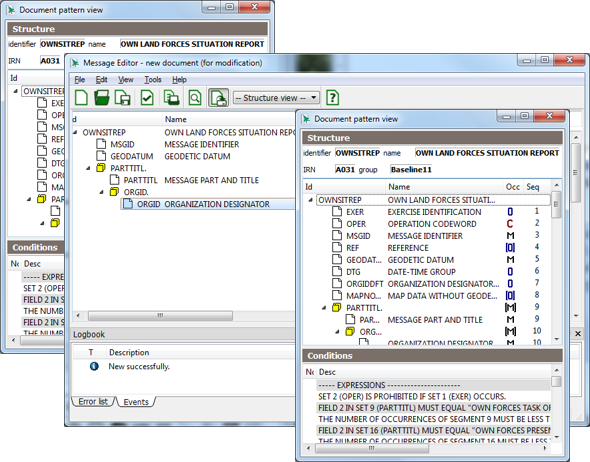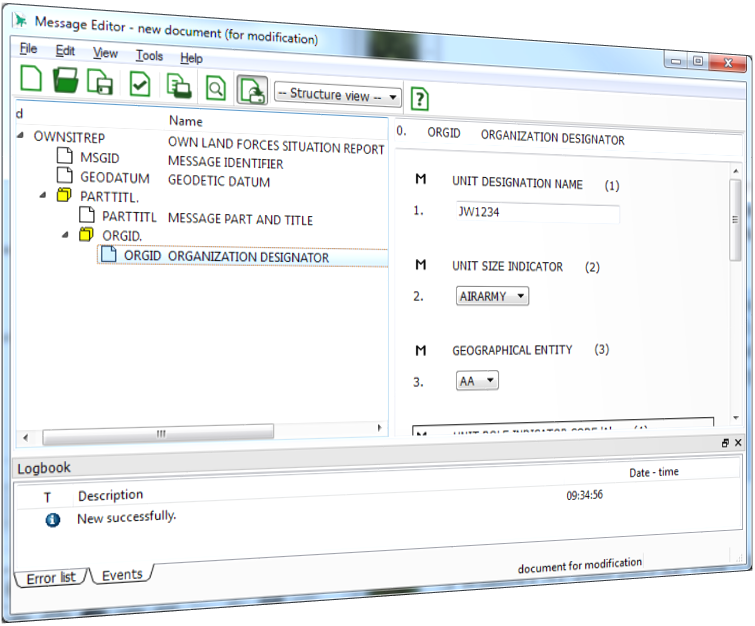 Main features
Structure view for facilitating document processing Source view for correcting invalid messages
Form view for repetitive orders and reports
Database of ADatP-3 document type patterns
Dictionaries of field values
Semantic checks
Logical grouping of information
Automatic document validation
Rejection of invalid documents
Requirements and Compatibility
MS Windows NT/2000/2003/XP/Vista/7, Linux
Full implementation of AdatP-3 Baseline11 (STANAG 5500e4), Baseline 14 (STANAG 5500e7/APP-11(C) Change1) and Baseline 15 (STANAG 5500e7/APP-11(D) )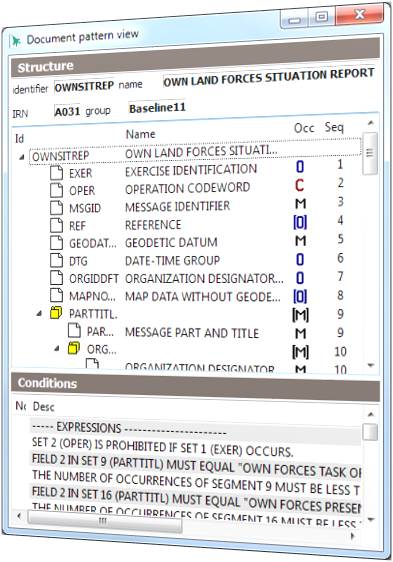 FILBICO sp. z o.o.
ul. Prymasa S. Wyszyńskiego 7
05-220 Zielonka, Polska
---
---
---
---
---
---
---
---